Teoría y técnica
Review Justinguitar.com Beginner's Songbook
Justin Sandercoe, de justinguitar, es un profesor británico famoso por su sitio web de lecciones gratuitas.
Hasta ahora tenia varios libros electrónicos a la venta, así como algunos DVDs, pero este es su primer libro en papel a la venta en librerías.

Es un libro de canciones, no de tecnica ni de lecciones. Esta divido en 9 niveles y un nivel bonus, cada uno con 10 canciones, para un total de cien canciones.

Son versiones simplificadas de las canciones, en concreto de las secciones ritmicas. Si estas buscando los solos de las canciones en tablatura o notacion tradicional, este no es tu libro.

Cada nivel comienza presentado los acordes necesarios para las canciones contenidas en dicho nivel. Por ejemplo, el nivel 1 trata sobre los acordes La (A), Re (D) y Mi (E) y las diez canciones que contiene el nivel solo usan estos acordes. en el siguiente nivel, el 2, se añaden los acordes La menor (Am), Re menor (Dm) y Mi menor (Em), con lo que las canciones de nivel 2 pueden contener los acordes La (A), Re (D), Mi (E), La menor (Am), Re menor (Dm) y Mi menor (Em). y asi sucesivamente.

Cada canción se presenta de la siguiente forma:
En la pagina de la izquierda se ve la canción con la letra, los acordes y su estructura completa.
En la pagina de la derecha una pequeña introducción de apenas un par de lineas, algún consejo sobre la ejecución y el patrón de rasgueo. esto ultimo es muy importante, ya que en ocasiones al ser principiante las canciones no suenan como esperamos por que el rasgueo que utilizamos no es el adecuado.
Si la canción necesita el uso de un Capo, el libro indica en que traste colocarlo.
A mi me está gustando bastante el libro, me gustan muchas de las canciones y en conjunto esta bien para poder continuar aprendiendo.

Insisto: esto no es un método, es un libro de canciones. si necesitas aprender los acordes, el autor te remite a su sitio web. Tampoco es un libro de tablatura con la cancion al detalle.

Algunas de las canciones tienen una lección en vídeo completa en la web de justinguitar

Un detalle que no me ha gustado es la encuadernación. al ser el típico libro de tapa blanda con encuadernación pegada al lomo es difícil de dejarlo plano en una mesa o en un atril sin usar unos pesos o unas pinzas. este libro encuadernado en espiral hubiera sido fantástico.
Quizás podría traer un CD con las bases de batería y bajo para poder tocar con ellos.

Me gusta
Versiones simples para principiantes
Canciones conocidas
Patrones de Rasgueo
Maquetacion atractiva y fácil de leer.

No me gusta
Encuadernacion poco practica
Falta de CD de acompañamiento
Las introducciones de cada cancion son demasiado breves

Es para ti
Si eres un principiante buscando canciones para poder ejercitar tus habilidades
Quieres ampliar tu repertorio de temas fáciles
SI estas siguiendo el curso de principiantes de Justinguitar


No es para ti
Si buscas un libro completo de tablaturas con solos nota por nota
Si tu nivel de ingles es demasiado bajo

Precio
en el momento de esta review (31/08/2011) el libro cuesta 19 euros con gastos de envio a Europa incluidos

Lista de canciones incluidas
Stage 1
Three Little Birds (Bob Marley & The Wailers)
Feelin' Alright (Traffic)
Hound Dog (Elvis Presley)
Walk Of Life (Dire Straits)
I Walk The Line (Johnny Cash)
The Gambler (Kenny Rogers)
Blowin' In The Wind (Bob Dylan)
Love Me Do (The Beatles)
How Bizarre (OMC)
Common People (Pulp)

Stage 2
A Girl Like You (Edwyn Collins)
Louie Louie (The Kingsmen)
I'd Rather Go Blind (Etta James)
Natural Mystic (Bob Marley & The Wailers)
St. James Infirmary Blues (Traditional)
All Your Love (I Miss Loving) (John Mayall & The Bluesbreakers)
Twist And Shout (The Beatles)
Peggy Sue (Buddy Holly)
Lay Down Sally (Eric Clapton)
Wild Thing (The Troggs)

Stage 3
Hey Joe (The Jimi Hendrix Experience)
Knockin' On Heavens Door (Bob Dylan)
Hey Ya! (Outkast)
Brown Eyed Girl (Van Morrison)
Yellow Submarine (The Beatles)
Mr. Tambourine Man (The Byrds)
How To Save A Life (The Fray)
What's Up? (4 Non Blondes)
This Year's Love (David Gray)
Working Class Hero (John Lennon)

Stage 4
Killing Me Softly With His Song (Roberta Flack)
(Sittin' On) The Dock Of The Bay (Otis Redding)
…Baby One More Time (Britney Spears)
Save Tonight (Eagle-Eye Cherry)
Celebrity (Brad Paisley)
Back To December (Taylor Swift)
Black (Pearl Jam)
Little Lion Man (Mumford & Sons)
Live Forever (Oasis)
I Want To Hold Your Hand (The Beatles)

Stage 5
Before You Accuse Me (Take A Look At Yourself) (Eric Clapton)
Folsom Prison Blues (Johnny Cash)
Sweet Little Angel (B. B. King)
Crossroads (Robert Johnson)
Evil (Is Going On) (Howlin' Wolf)
Mary Had A Little Lamb (Stevie Ray Vaughan)
Going Down Slow (Jimmy Witherspoon)
I Saw Her Standing There (The Beatles)
Mrs Robinson (Simon & Garfunkel)
That'll Be The Day (Buddy Holly)

Stage 6
Please Forgive Me (David Gray)
All Along The Watchtower (Bob Dylan)
Hurt (Johnny Cash)
No Woman, No Cry (Bob Marley & The Wailers)
Can't Help Falling In Love (Elvis Presley)
Pink Bullets (The Shins)
The Thrill Is Gone (B.B. King)
Mr. Jones (Counting Crows)
Like A Rolling Stone (Bob Dylan)
House Of The Rising Sun (Traditional)

Stage 7
Summer Of '69 (Bryan Adams)
Wanted Dead Or Alive (Bon Jovi)
Lucky Man (The Verve)
California Dreamin' (The Mamas & The Papas)
Don't You (Forget About Me) (Simple Minds)
You Really Got Me (The Kinks)
Have A Nice Day (Stereophonics)
Love Is All Around (The Troggs)
Down Under (Men At Work)
Weather With You (Crowded House)

Stage 8
Hallelujah (Leonard Cohen)
Fast Car (Tracy Chapman)
Fields Of Gold (Sting)
Vincent (Don McLean)
Wonderwall (Oasis)
Polly (Nirvana)
Molly's Chambers (Kings Of Leon)
The Sound Of Silence (Simon & Garfunkel)
All The Small Things (Blink-182)
Pretty Fly For A White Guy (The Offspring)

Stage 9
Better Be Home Soon (Crowded House)
Have You Ever Seen The Rain (Creedence Clearwater Revival)
Wherever You Will Go (The Calling)
American Pie (Don McLean)
Redemption Song (Bob Marley & The Wailers)
Wonderful Tonight (Eric Clapton)
Don't Think Twice, It's All Right (Bob Dylan)
Zombie (The Cranberries)
Hand In My Pocket (Alanis Morissette)
Let It Be (The Beatles)

Bonus Songs
You're Beautiful (James Blunt)
Imagine (John Lennon)
Hey, Soul Sister (Train)
Wild World (Cat Stevens)
Use Somebody (Kings Of Leon)
Stuck In The Middle With You (Stealers Wheel)
Dream Catch Me (Newton Faulkner)
Substitute (The Who)
Driftwood (Travis)
Times Like These (Foo Fighters)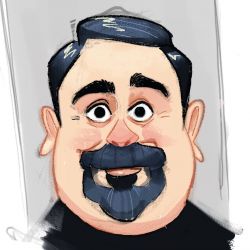 EL AUTOR
Castleotto es un eterno principiante en esto de la música, antes con la batería y ahora con la guitarra. Lo mismo está moderando en Guitarristas.info que relatando sus clases en Dedostorpes, su diario de prácticas.
¿Te gustó este artículo?